Top Dog-Friendly Wellness Breaks
19 November 2020

19 November 2020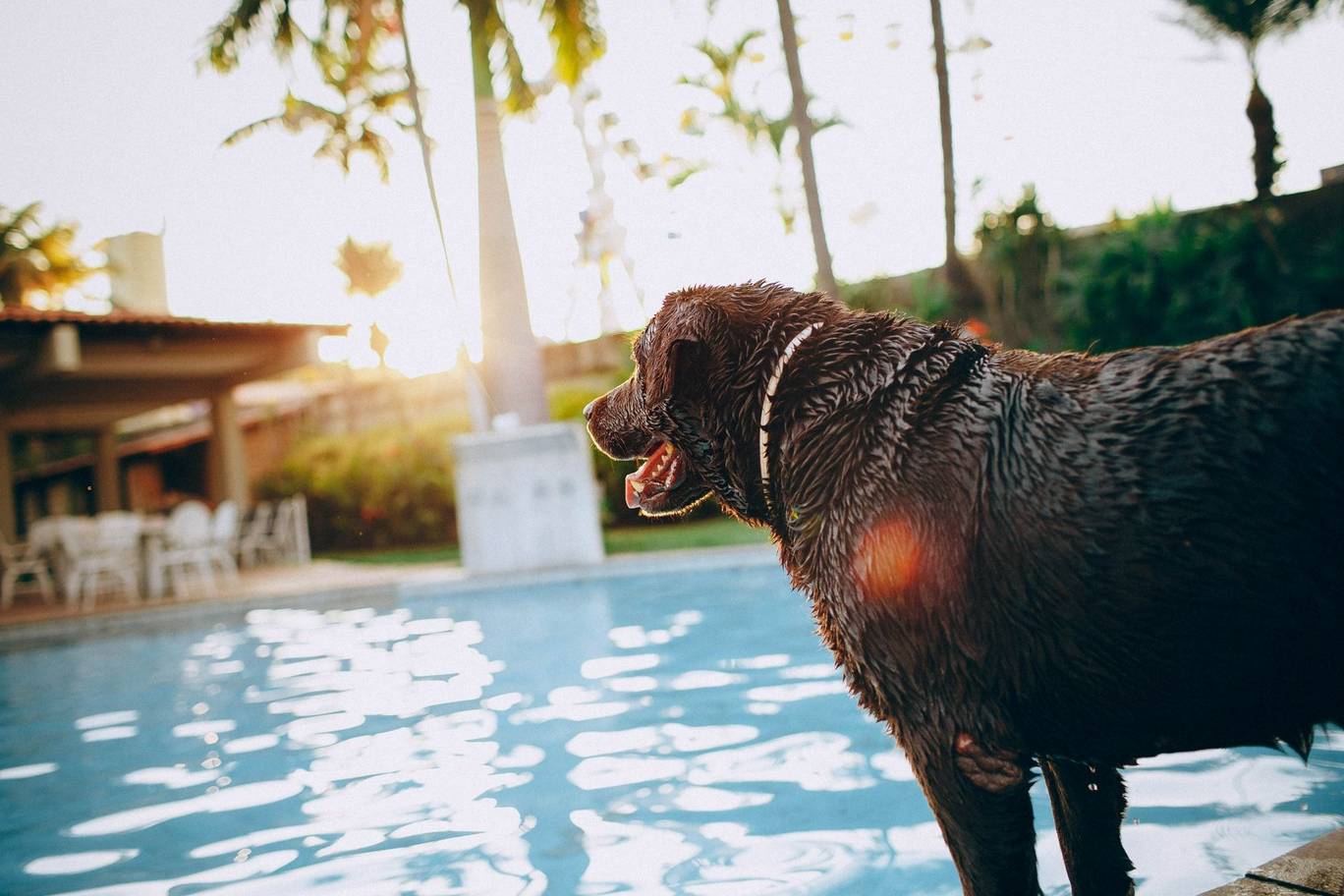 If your four-legged friend accompanies you at every stage of your life, why not bring them on holiday too? Dogs are a source of happiness and joy in our lives and can now also be catered for by many hotels and resorts. There is nothing better than walking your dog through the woods or by the beach, exploring the area together and feeling the fresh breeze that blows in your face.
It has been proven that pets have a relaxing and calming effect on the mind and help lower blood pressure. Combining this with spa and other body treatments, our dog-friendly retreats are perfect to enjoy your time off. Treat your skin to a refreshing experience with exfoliation and face masks, rejuvenate with a massage, work out in the fitness centre, or relax by the pool, without worrying about whether your dog is missing you! Our dog-friendly retreats welcome your friend with special services, from bedding to walking, treats to pet menus!
Some retreats charge an additional fee or deposit, block off specific rooms for guests with pets, or offer pet packages seasonally, so it's always important to check ahead if you're planning on packing your pooch! Your furry friend deserves a wellness break as much as you do, here at Health and Fitness Travel we've curated our top dog-friendly wellness breaks that will allow you to spend quality time with your four-legged friend.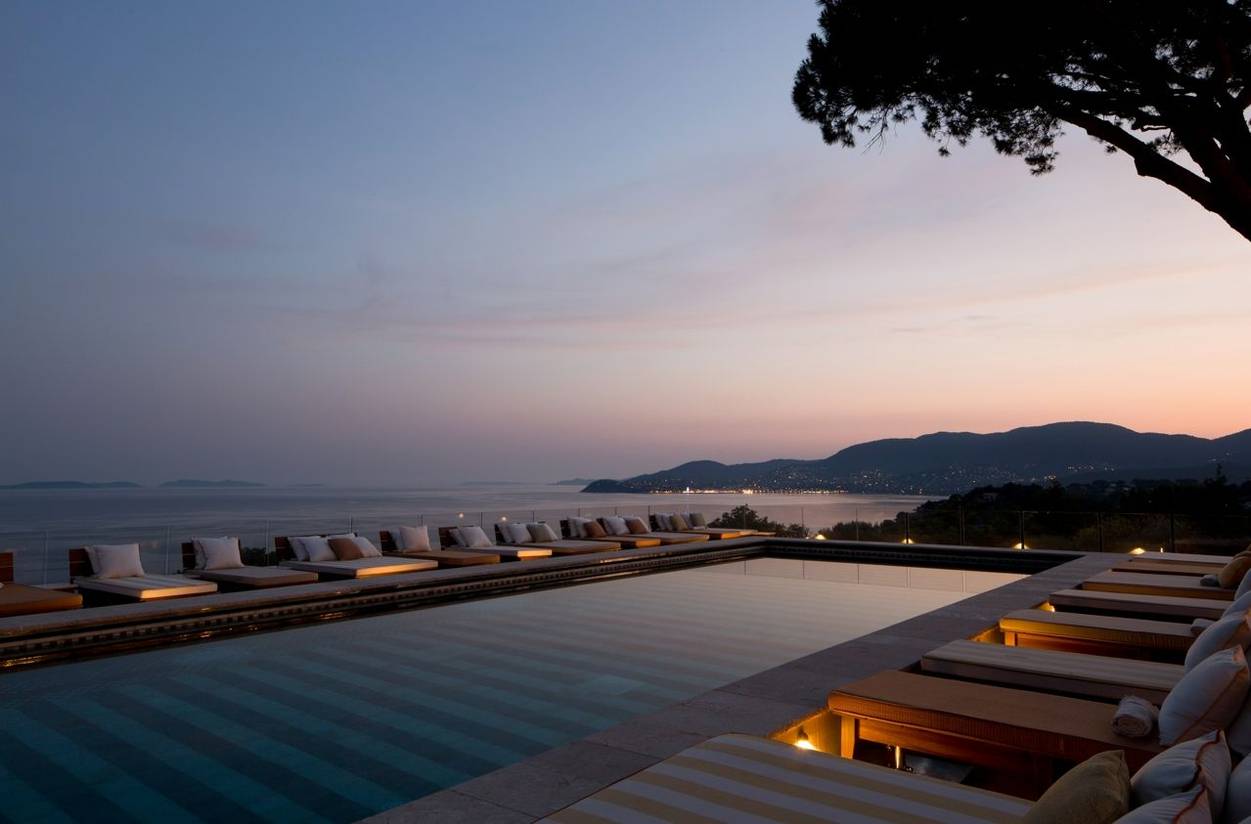 Lily of the Valley is a world-class wellness retreat located in the heart of French Riviera overlooking the panoramic views of the Mediterranean. Standing on top of Gigaro Hill, this retreat has 5 km of sand below. The beautifully designed onsite wellness centre offers ample wellness opportunities, from Ayurvedic massages and weight loss treatments to spa therapies, combating the toxic elements of modern living. This luxury retreat ensures your four-legged friend is taken care of whilst you indulge in wellness treatment. With tailored room service menus, complimentary treats, and lush green mountains to walk around, your furry friends will thrive at Lily of the Valley!
Information and Booking: Lily of the Valley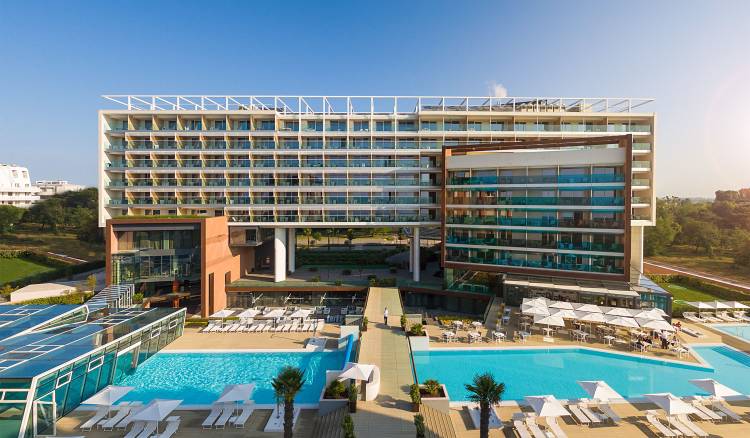 Almar Jesolo Resort & Spa, a 5-star hotel, boasts an exquisite sea view, on account of its proximity to the Adriatic River. With a spacious interior and finest Italian design, each room features its own private terrace. This ocean property has a world-class luxury spa surrounded by verdant gardens, making it a tremendous spot for an Italian getaway. Regain your personal rhythm and well-being in this exclusive haven employing the oldest techniques in classical Chinese medicine. Take a salt steam bath or relax in the hot tub overlooking the Adriatic Sea. As far as your furry friend is concerned, this luxury retreat allows pets of any size for a fee of €30/night. With 15 km of uninterrupted sandy beach, your pups can enjoy the coastal walk too!
Information and Booking: Almar Jesolo Resort & Spa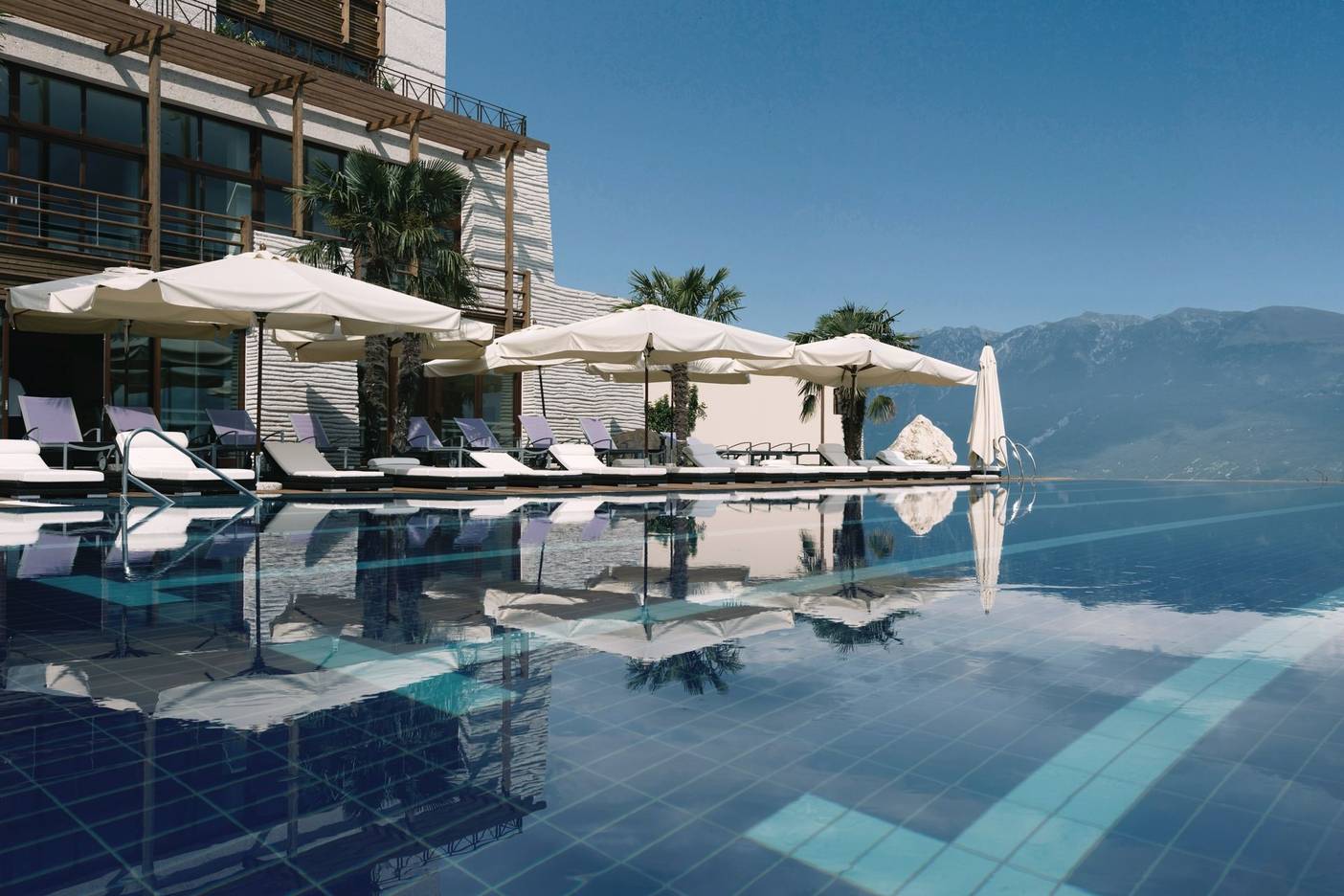 Overlooking Lake Garda with a backdrop of mountains with a multiple award-winning spa centre, Lefay Resort & SPA Lago di Garda combines luxury, wellness, and nature in one place. Extending over 3,800 m2, this temple of wellness offers health, beauty, spa, detox and fitness programmes, catering to individual needs. Some of the suites have been designed to welcome our furry friends weighing up to 12 kgs at the cost of €50 per day, per dog, provided the dogs have international health certification and a record of vaccinations.  With 11 hectares of the natural park nestled in gentle hills, you and your four-pawed pal can enjoy scenic walks that will contribute to positive wellbeing enhancements for you both!
Information and Booking: Lefay Resort & SPA Lago di Garda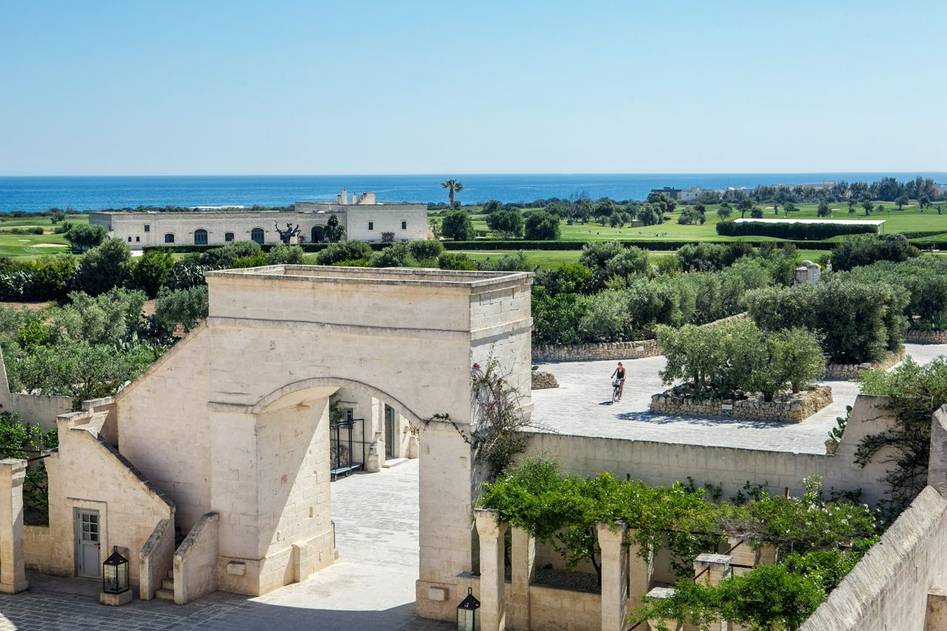 Featuring architecture from Puglia, Borgo Egnazia is like a fairy tale spoken by ancient culture.  Every corner holds tradition and pure Mediterranean beauty. Surrounded by vegetation and dry-stone walls, Borgo Engazia boasts an 1800 m2 wellness centre, with four swimming pools, three tennis courts, and a private beach club in Savalletri. Choose from a range of wellness programmes including spa, yoga, meditation, and indulge in activities like hiking and cycling. It should come as no surprise that this iconic hotel is pet friendly. Dogs (max 10 kgs) are welcomed at this retreat for free, offered a toy on arrival, water, a food bowl, and absorbent mats.  Whilst you savour authentic Italian food at Due Camini, a Michelin-star restaurant, your furry friend is treated to a complimentary cookie in your room!
Information and Booking: Borgo Egnazia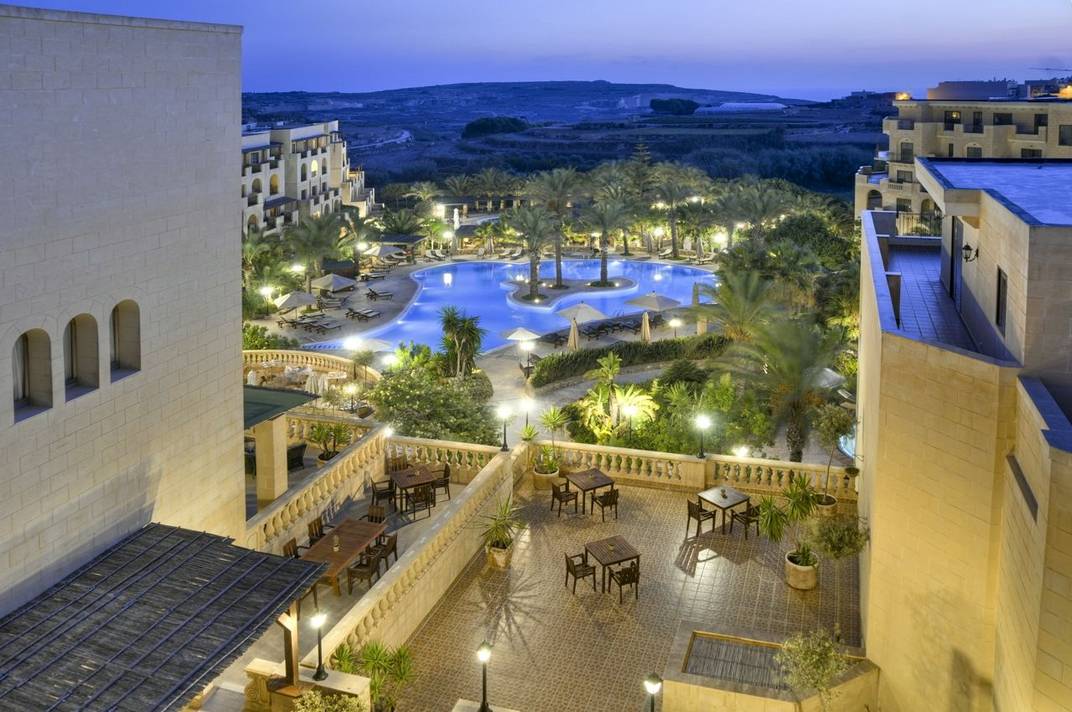 Located on Malta's sister island Gozo, amidst 30,000 m2 of tropical gardens, Kempinski Hotel San Lawrenz is a perfect hideaway resort for travellers seeking recreation and privacy. Its Ayurveda Centre, one of the largest in the Mediterranean, offers a variety of therapies using ancient healing techniques, combining medicinal oils and herbs to promote spiritual, mental, and physical balance. Kempinski Spa offers a wide range of spa treatments with wisdom to restore and heal the body's equilibrium, leading you into a journey of rejuvenation. This retreat is as friendly to four legs as it is to those on two. Your doggies are permitted to stay in your room, on the II-Baldakkin Bistro terrace and within the lobby area. While the rooms are spacious, just one dog is allowed per room with a one-time cleaning fee of €25 per canine stay.
Information and Booking: Kempinski Hotel San Lawrenz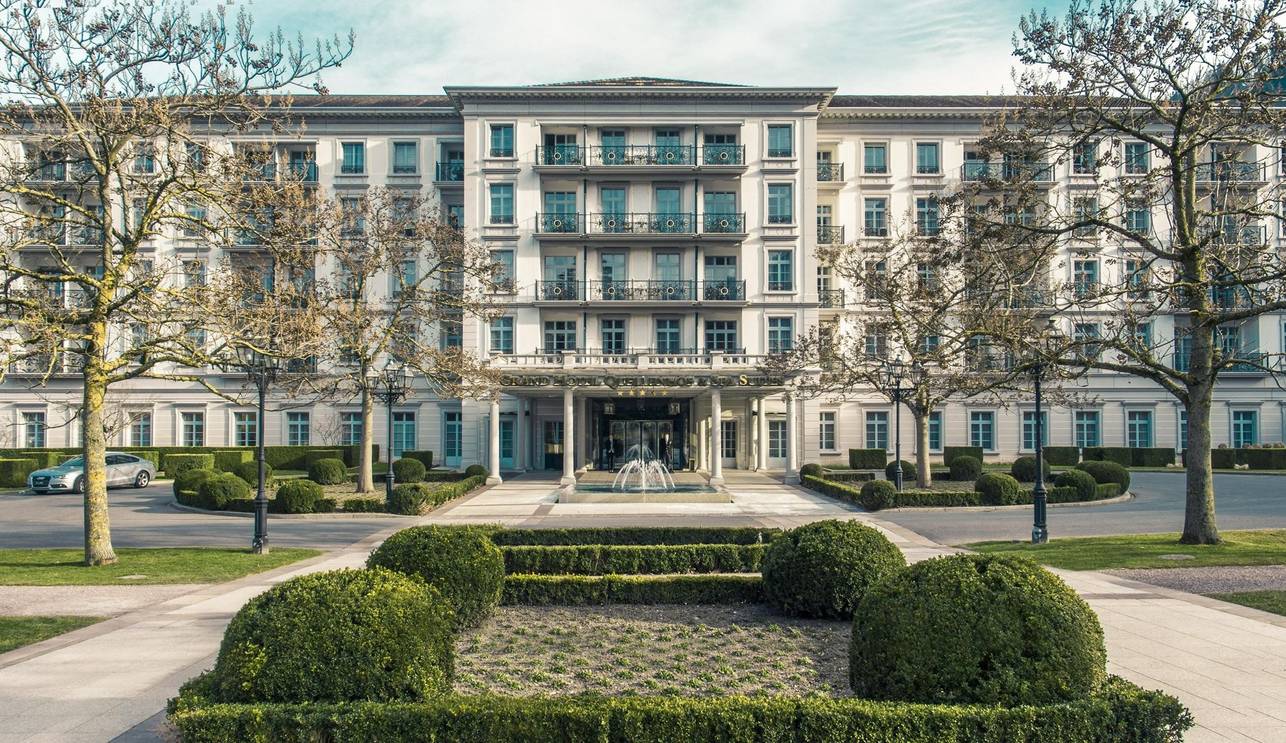 Located in the east of Switzerland, at the foot of the Alps, Grand Resort Bad Ragaz is a wellness sanctuary, just one hour away from Zurich. The mystic world of thermal water awaits you at Bernhard Simon Strasse. With the healing power of nature, the thermal water taken from Tamina George, is a precious gift of nature. From Sports and Family Spas to the historic Helena Spa, the thermal water will detoxify your skin, improving metabolism and circulation. Relax in the garden pool with stunning views of the Graubünden mountains. Whether you prefer mountain biking, golf, or simply working out in the gym this retreat offers you plenty of choices. Pets are allowed for a fee of CHf55 per pet, per night.
Information and Booking: Grand Resort Bad Ragaz
Talk to one of our Travel Specialists on 0203 397 8891 or contact us here to discuss tailor-making your perfect dog-friendly wellness holiday