Top 10 Adventure Sports Holidays for Fitness Fans
31 July 2014

31 July 2014

Looking for a healthy break with the perfect mix of adventure, fitness and wellness? Look no further! Our adventure sports holidays allow you to explore your adventurous side, whilst reaping the added benefits of keeping fit and active.
From Europe to Asia and South America to North Africa, our wide range of destinations and adventure retreats mean we can satisfy your wishes and help you choose your dream activity holiday. Whether you are looking to improve your fitness with a cycling break in Spain, challenge yourself by white water rafting in Bali, or learn a new adventurous skill with surf lessons in Costa Rica, these adventure sports holidays are a fun and high-octane way of keeping fit. The award-winning spas on these luxurious breaks allow you to unwind and relax after a memorable day of activities.
Read on as we uncover our top 10 adventure sports holidays for fitness fans. Be brave and experience exhilarating, adrenaline-pumping sports, whilst staying active on these unique retreats.
 
Triathlon and Sports Training in Thailand: Thanyapura Triathlon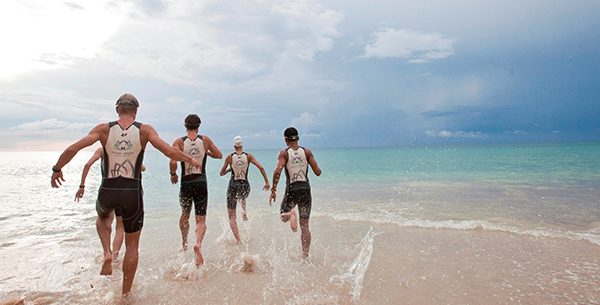 Triathlon training at Thanyapura

Whether you are a seasoned triathlete looking to up your game, or are just looking for a fitness holiday this unique sports retreat in Phuket is for you. World-class training facilities and professional coaching (for triathletes of all abilities) whip you into shape with a mixture of fitness activities on this sports holiday. Take advantage of the quiet local roads, perfect for biking, as you absorb stunning mountainous surrounding and lush tropical forest. Get in the mind-set of a true athlete and challenge yourself by attending the group fitness classes. Soak up local Thai culture with Muay Thai boxing, before unwinding with a well-deserved sports massage at the spa.


More information: View Thanyapura Triathlon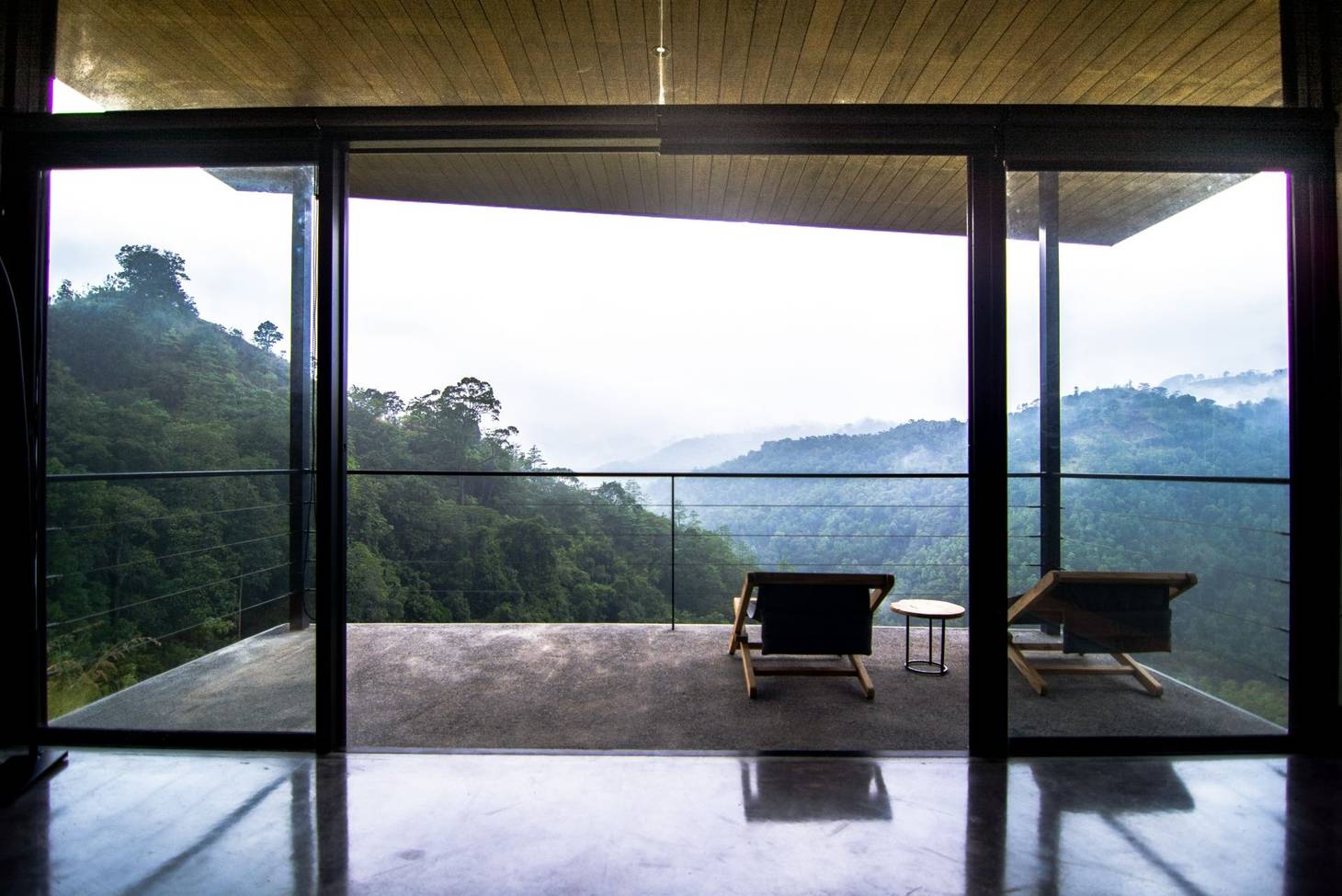 Stunning scenery at Santani

Lace up your walking boots and escape to Sri Lanka to explore the rolling hills of the countryside by foot. Ideal for hiking holiday fans, this healthy break lets you absorb the stunning surroundings of the south of Sri Lanka, amongst dense greenery and mountains. For experienced hikers visit Bambaragala Cave Temple. Built over 250 years ago,  is located about an hour away by vehicle and is decorated with brightly painted Buddhist artwork. Some of the drawings and artwork in the temple is even said to pre-date the Kandyan era. Guests of all agilities can visit the temple itself, however the climb to the top of Bambaragala rock, which affords breathtaking panoramic views of Victoria Reservoir and beyond.


More information: View Santani Fusion Fitness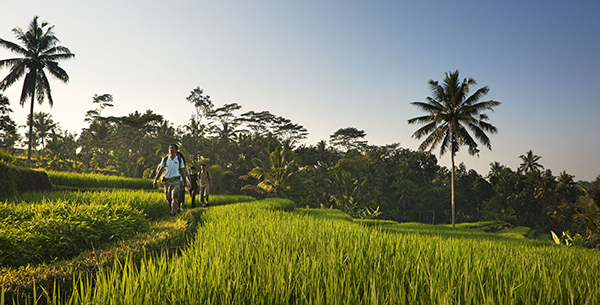 Trekking through the jungle on our Bali Discover Recover holiday

For those with a zest for adventure, embark on this trekking holiday in Bali. Embrace the opportunity to hike through exotic jungles as you discover crater lakes and ancient temples. Feel immersed in the world of Balinese wildlife when spotting exotic birds and monkeys as well as enjoy unique tropical flora during your walk. For an added taste of adventure, trek to the active volcano Mt. Batur, and witness the view from the summit in the morning light - you can even cook your eggs on one of the volcano's steam fissures. Pamper yourself after this adventure holiday by enjoying indulgent treatments at a luxury wellness resort, such as Como Shambhala.


More information: View Bali Discover Recover™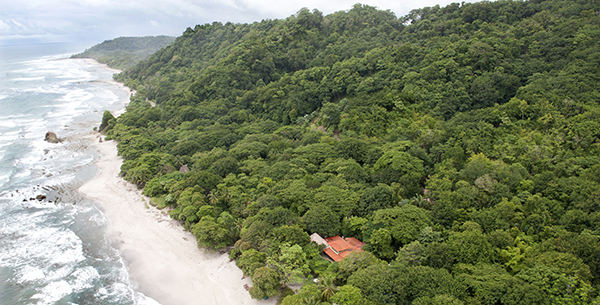 Surf the world-famous waves at Florblanca

Surf's up at this luxury boutique, nestled in the jungles of Costa Rica, where you can ride the waves for a spa & sport holiday combo to remember. Suitable for all, whether you're a little shaky on your board or a seasoned pro, brave the open water with lessons from expert local instructors. This adventure and activity holiday offers more than just an outstanding surfing break: explore your tropical surroundings with horse riding, zip lining or hiking. After a day of surfing, indulge in holistic treatments and therapies at the spa to enhance your well-being. The natural feel of this retreat makes it an ideal place to unwind and enjoy tranquillity.


More information: View Florblanca Surfing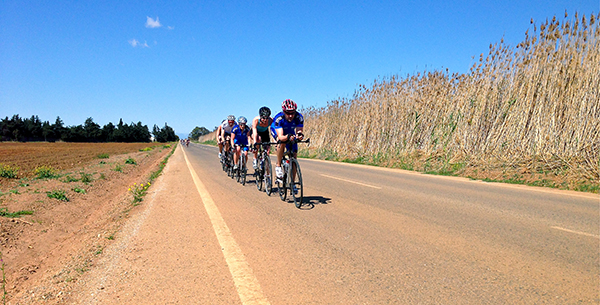 Cycling through the Portuguese countryside on the Galo Resort

For a challenging and rewarding cycling holiday in Madeira, here you can find fantastic trails from mountain to sea level! Its famous mild weather makes biking in Madeira enjoyable all year round. Galo Resort works alongside Lokoloko which offers bike holidays at your taste from a full week program, a few days of biking or just one day discovering Madeira by bike. For beginners we have tours that are ideal for a relaxed bike ride through amazing nature, and for more experienced riders we have tours for all tastes: XC, all mountain and Enduro with shuttle assistance. 


More information: View Galo Resort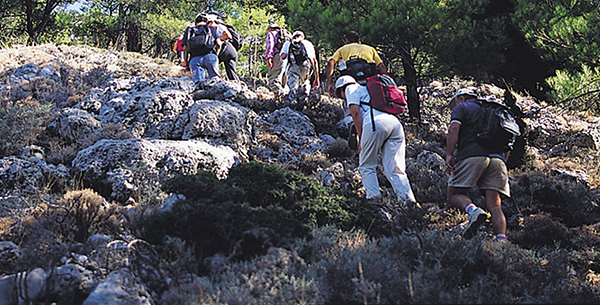 Hiking through mountains

The rich culture and charming nature of Morocco makes it a truly unique place to explore, keep active and lose-weight on holiday. Embark on the adventure of a lifetime as you trek and bike around the rugged peaks of the breath-taking Atlas Mountains. Explore this rocky region mountain biking and following a guide through a network of secret trails and dirt tracks. Venture out on an exhilarating climb and visit the village of Imlil and the Side Chamarouch shrine. Our exclusive Discover Recover™ Moroccan activity break allows you to unwind in luxury at Paradis Plage. Recover with group yoga classes, sensorial hammams, massages and body exfoliation treatments.


More information: View Morocco Discover Recover™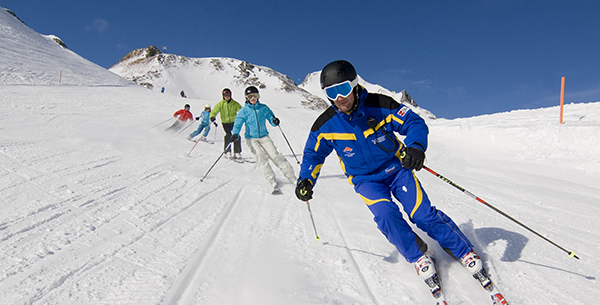 Skiing through snow-topped mountains

Retreat to Italy for a luxury skiing break with the perfect mix of fitness, adventure and relaxation. Stay at at 5* Lefay Dolomiti and have access to Madonna di Campiglio ski area . Whether you're going for the greens or blitzing it down the black slopes, this retreat is perfect for all abilities. For added fitness, make the most of the outdoor activities on offer, such as hiking or mountain biking, to venture into the spectacular mountain scenery. Enjoy complementary access to the Spa and choose from an indulgent range of 60 treatments to return home feeling re-energised and invigorated.


More information: View Lefay Dolomiti 
 

White water rafting

Grab your paddles and get ready for an adrenaline-charged ride down the spectacular Ganga River on an exciting adventure break in India. The rapids of the Ganga are ideal for the first-time rafter, where you can expect to get completely soaked and have a lot of fun as well! The rapids are thrilling, yet safe. The guides are completely in command and will instruct you on basic paddling techniques and safety procedures. In certain sections where the current of the river is gentler, you may be encouraged to body surf before returning to Ananda to end the day with a Meditation or Yoga class. 


More information: View Ananda in the Himalayas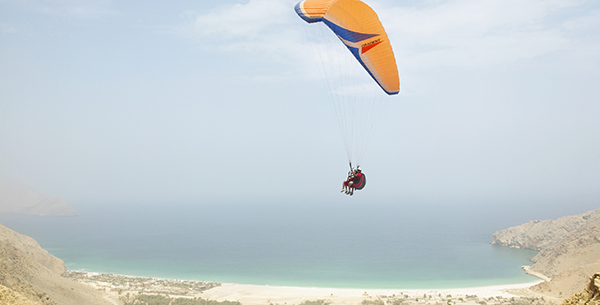 Paragliding at Zighy Bay

Soar through the sky and paraglide over magnificent mountains on this stunning Middle-Eastern retreat. Located on the headland of the Musandam Peninsula of Oman, you can view the exquisite long sandy beach and turquoise waters of the retreat from above. There will be no stopping multi-activity holiday fans, who can follow an exhilarating ride by hiking into the mountains and exploring the surrounding area further. Reconnect with nature as you adventure through this unique rocky environment. After your exciting day, take in the tranquillity of this luxurious wellness retreat as you work your way through tempting treatments at the Six Senses Spa.


More information: View: Zighy Bay Sense of Adventure
 
Costal Kayaking, Climbing & Jungle Biking in St. Lucia: St. Lucia Discover Recover™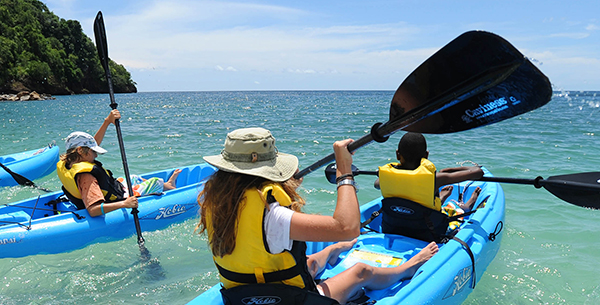 Kayaking through the Caribbean Sea

Quench your thirst for adventure by keeping fit and exploring the picturesque Caribbean island of St. Lucia. For an active holiday where you can experience all the natural beauty and scenery the island has to offer, this adventure island getaway has it all. Brave the open water and go on a coastal kayaking tour, where you will visit a lagoon and canopied mangroves. Work those muscles by hiking up Gros Piton to visit one of the island's iconic landscapes with this challenging climb. Peddle through the forest with jungle biking before visiting a volcanic swimming hole to cool off. Soothe those aching muscles with a wellness break at The BodyHoliday. 


More information: View: St. Lucia Discover Recover™
Talk to one of our Travel Specialists on 0203 397 8891 or contact us here to discuss tailor-making your perfect adventure sports holiday