How to visit a spa like a man
01 June 2011

01 June 2011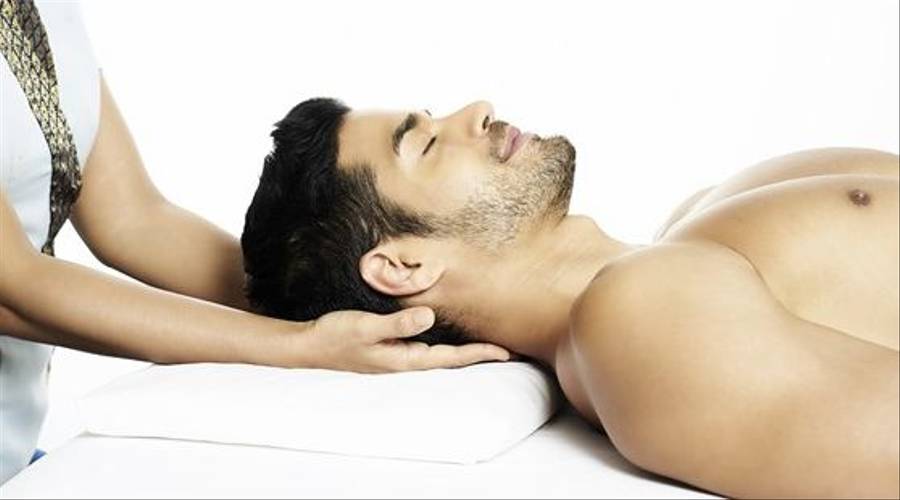 Man, I feel like a woman. Visiting a spa may not be every bloke's cup of tea, but massages and facials aren't only for women. Are you stressed and need some rest and recovery? Looking for a quick getaway to be pampered or need a good detox? Why don't you pop into a spa and be restored. OK, I know what you're thinking, men… going to spas… ahh what a complete joke! Those places are a hazard for men, one foot in and I will come out like a hairless chicken, smelling like peaches! But that's not the way to think.
Every man likes to be indulged, even if he does not want to admit it. Come on, you have all been there, telling your work colleagues that your 'girlfriend' has been slipping spa brochures under your pillow at night or in your briefcase before work. But you know very well that it's you that has been surfing the net in between lunch breaks and downloading the '2 for 1' spa vouchers. Indeed it is somewhere nice to take a loved one, or to ship the mother in law off for a few weeks, but why make it just that?
There are many spas that cater to men and have specialised treatments for their neglected muscles and abs. Many men think that a spa break away will tamper with their masculinity, after all seeing a man in a fluffy white robe with cucumbers on his eyes and cotton balls between his toes isn't the ideal Mr Macho. Nowadays all you see is the 'modern man', the Prince William look-a-likes on commercial breaks during half time, or the healthy looking groomed guy on the front covers of magazines like Men's Health. Why shouldn't men look good and spoil themselves? Millions of women get massages and facials every year, why should they have all the fun?!
Personal grooming is not only eye candy for the ladies, but it is also an effective way for every man to feel good about himself. Whether heterosexual, homosexual, short, tall, dark or fair, there is a spa for you. In actual fact men make up a third of all spa goers and there are even spas designed that appeal to male only taste buds. Men's spa services are some of the fastest growing trends such as waxing for the hairy ones, back treatments, facials and sports massage. So you have nothing to fear about, enjoy a stress free zone which is what you deserve.
A hard week at work doesn't always have to end at the pub with a pint of lager to saturate the millions of emails you need to respond to or the heavy workload that has to be completed by Monday morning. Why not mix it up a little? Choose a spa and banish your stress in a hydrotherapy pool, indulge yourself with a deep aromatherapy massage and embrace the warm towels, scented smells and soothing music. Some spas even have sporting activities if you feel like a work out to up your fitness. Good ones normally have golf, tennis, swimming, yoga, a gym and various exercise classes.   
Kick back and relax, be treated like a king and receive all the attention you crave and essentially deserve. As they say it only takes a real man to wear paper speedos and undergo a body scrub. Well kings, enter your kingdom of paradise, drop the brief case, loosen the tie and visit a high-end spa today. Go on do it like a man!