How to Prepare for a Detox Holiday
29 January 2015

29 January 2015

Poor nutrition and lifestyle choices can leave you feeling run-down and lethargic, leading to stress and inactivity, which cause a build-up of toxins in the mind and body. Offering benefits from weight-loss to increased mental vitality, a great way to re-energise your system is to embark on a spring cleanse and enhance your well-being on a healthy detox holiday. Helping to support your body's natural elimination processes, detoxification offers numerous health benefits through a tailor-made approach of healthy nutrition and carefully chosen treatments.
So, if a period of excess has left you feeling sluggish and wanting to try a cleansing detox, follow these simple guidelines to discover how you can prepare yourself before your detox retreat.


Think about why you're doing it:
Before you decide to get on board with a detox holiday, think about why you want to do it and what your long term goals are regarding your well-being. Take note of how you feel before the detox and use this to assess what it is your body needs on a detox retreat. If you're looking to get into shape and drop pounds for an upcoming event, you might be better off trying one of our weight-loss holidays. However, if your hair is feeling limp, eyes lack lustre, skin seems to be ageing and spotty, or your body aches and you've been craving more sugar and caffeine than usual, the answer may be a detox.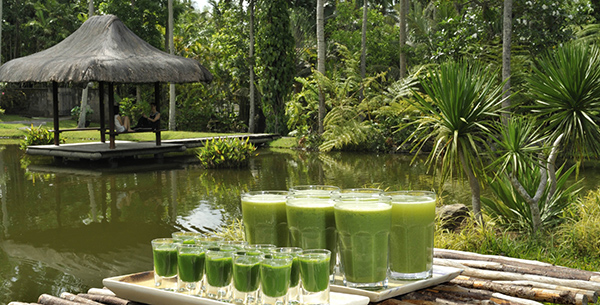 Wheatgrass juices from The Farm in The Philipines
 
Research:
There are many different types of cleanses out there, from juice to raw and macrobiotic. It's important to know your body and learn about the process you are choosing in order to find which type is best suited for you. Being prepared will help you commit to preserving through the discomfort to that refreshed and rejuvenated end result.
If you are looking for an in-depth detox experience, then our Absolute Sanctuary Comprehensive Detox retreat in Thailand is the one for you. With a combination of healing spa therapies and raw food diet, this retreat will leave you with the tools to maintain a healthier lifestyle.  
If you are looking for something with a bit more bite, that still offers healthy and nutritious cuisine; our Sianji Raw Food Detox retreat in Turkey will increase your well-being with three gourmet raw food meals a day.
For those looking for a specialist detox retreat with the extra edge, our SHA Detox holiday in Spain offers a tailor-made two week detox programme that will include periods of macrobiotic detox specific foods or juice fasting.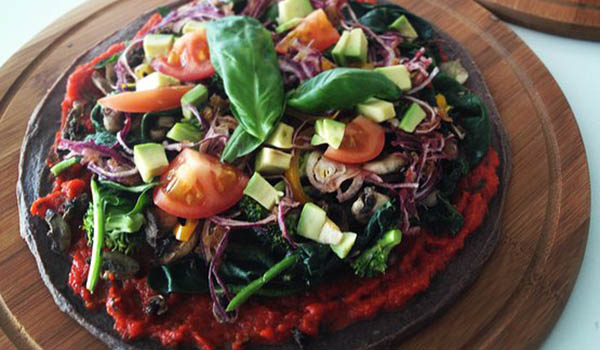 Try a raw food detox at Sianji in Turkey


Clean up your diet:
Plan ahead and start changing your eating habits in preparation for your cleansing detox diet. Begin the gradual process in order to avoid a detox 'crash', which comes with a drastic change in diet; try to adjust your diet to cut down on caffeine, alcohol, refined sugars, saturated fats and processed foods, one to two weeks before you begin your detox holiday. Complement this healthy eating change by increasing your consumption of toxin-fighting foods, particularly fresh fruits and vegetables, as well as starting to drink more water and green tea, in preparation for a nutritional transformation. The sooner you begin to adapt your body to these changes in diet, the more comfortable you will be as you detox your body.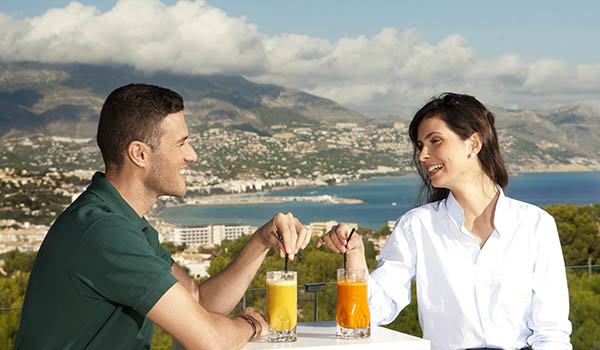 Experience juice fasting at SHA in Spain


Exercise:



Get moving in the lead up to your detox holiday; get the heart pumping, muscles working and the body sweating to help release toxins and kick-start the purifying process. As well as getting the blood pumping around your system, exercise also helps to clear your mind and releases endorphins which boost your mood, keeping you happier and calm, which will help you to keep the sugar cravings in check leading up to and during your detox diet. Holistic exercises such as yoga are perfect for detox breaks, as it includes postures to help cleanse the mind and keep the waste removal departments of the body functioning well, helping you through the process on your detox holiday.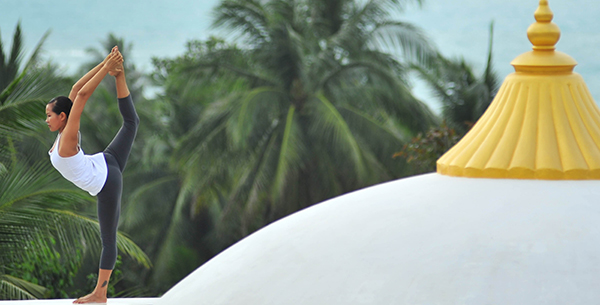 Enhance your cleanse with yoga at Absolute Sanctuary in Thailand


Think about what happens after:



One of the main purposes of any detox cleanse is to kick-start a new healthy lifestyle and enable you to establish improved habits in how you look after yourself, both nutritionally, physically and mentally. Create a plan to have in place for what you would like to achieve post-cleanse, in order to help you maintain those healthy habits when the detox is over. With many of our healthy detox holidays offering healthy cooking classes and, in some cases, post-treatment plans and support on your return home, you will be well prepared on how to proceed post-detox.
If you're looking to learn more about embarking on a detox holiday, read more from Karina Stewart, Co-founder of the award-winning Kamalaya spa retreat in Thailand, as she offers her own preparation tips for understanding detox on holiday.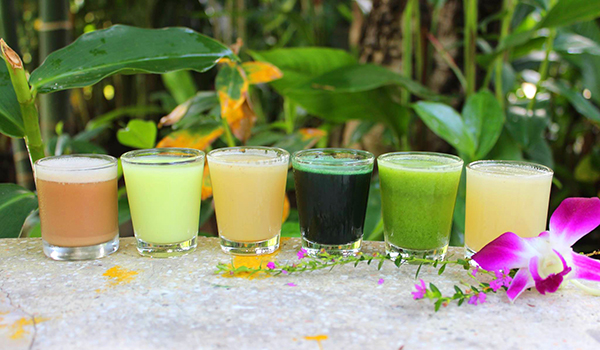 Detox juice shots from Phuket Cleanse in Thailand
Talk to one of our Travel Specialists on 0203 397 8891 or contact us here to discuss tailor-making your perfect detox holiday.