Hot New Fitness Holiday Crazes
03 March 2014

03 March 2014

If you can't face the thought of another circuit in your local gym why not search our range of new fitness crazes for inspiration. From trampoline training in the Austrian alps to paddle board yoga holidays in Ibiza these activities are designed to help you try something new, have fun, and get fit all at the same time.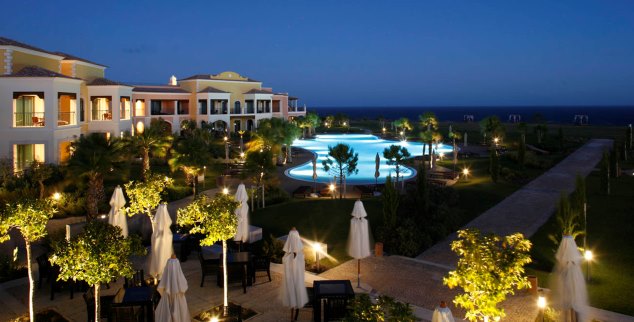 Battle rope training is a complete strength and conditioning workout that will really get your heart racing. If you're looking to lose a few pounds then this dynamic exercise, designed initially for combat sport enthusiasts, could well be the workout for you. Battle rope training helps to build up your cardio and gives you an amazing core workout. The Luxury Algarve Bootcamp hosted at Cascade Wellness & Lifestyle Resort offers a fantastic training and nutrition programme to provide you with a real sense of well-being. The idea of this bootcamp holiday is to transform your standard healthy holiday into an experience that you'll want to repeat, and with over 300 days of sun and blue skies per year The Algarve is the perfect backdrop for a health and fitness break.


More information: View: Luxury Algarve Bootcamp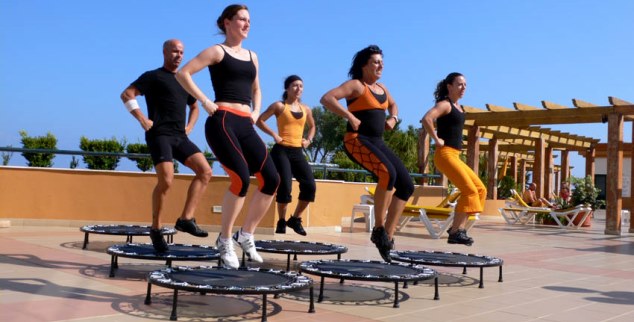 Trampoline training at Grand Park 

Bounce your way to better health with trampoline fitness training. Think you outgrew trampolines when you hit your teens? Think again as trampoline training is an increasingly popular exercise amongst fitness enthusiasts. A great core and leg workout it's a brilliant way to get in shape and have fun at the same time! Incorporate trampoline training alongside our Fusion Fitness™ programme to get the most out of a tailor-made fitness break at the Grand Park Hotel Health & Spa in Austria. With lots of other activities on offer including yoga and Pilates to cycling, there is sure to be something to suit your needs. With leading health and fitness experts on hand to offer you helpful advice you're sure to get the most out of your workouts and come back feeling re-energised.


More information: View: Grand Park Fusion Fitness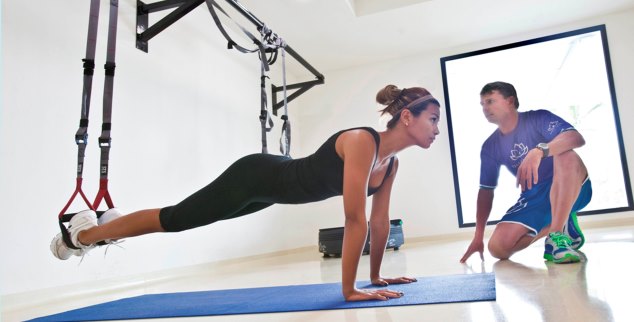 Kinesis workout at Radisson Blu 

If you're looking to improve your physical fitness and strength why not try Kinesis Circuit Training at Radisson Blu Dubrovnik in Croatia? The classes are specially designed to deliver a great cardiovascular and full body workout, whilst improving your core strength and stability. For the ultimate fitness holiday, combine your kinesis workout with a range of other tailored activities ranging from kickboxing and mountain biking to kettle bell workouts on our exclusive Fusion Fitness break. Alternatively take the more relaxed option and unwind with a whole range of spa treatments or simply relax your weary muscles in the Hydrotherapy pools. This healthy holiday, famed for its healthy living style provides the perfect destination for a healthy break, and you're sure to return home feeling fresh and revitalised.


More information: View: Radisson Blu Dubrovnik Fusion Fitness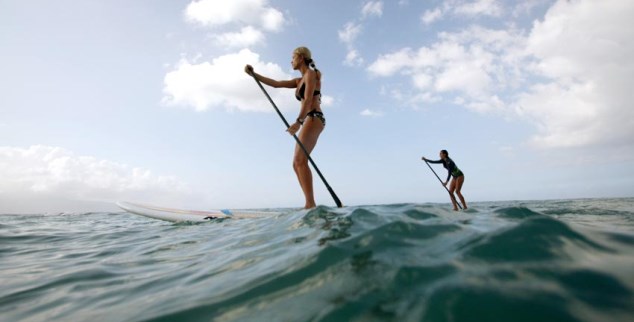 Paddle board Yoga at 38 Degrees North

Yoga has long been a favourite amongst health and fitness enthusiasts and now a new variation has emerged which gets you out of the gym and onto the open water. Paddle board yoga helps make for a more challenging alternative which gives you a great core workout as you work against the movement of the water. Try paddle board yoga at Aguas de Ibiza on this luxury spa break as well as a range of other fitness activities including hiking and kickboxing before unwinding with a range of massage and spa treatments all designed to leave you feeling reinvigorated and refreshed. This healthy retreat which also offers a good option for singles holidays provides fantastic health and fitness choices and our exclusive Fusion Fitness programme in a beautiful setting, sure to break your workout blues and leave you feeling fit and healthy.


More information: View: 38 Degrees North Fusion Fitness


Aquagym (Aqua bike)- Create: Blue Palace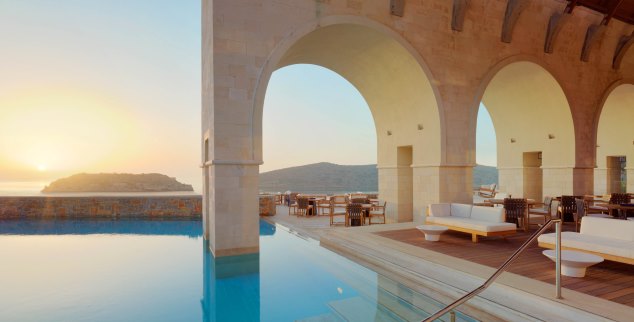 Pool at Blue Palace

Another brilliant alternative to the traditional gym-based fitness circuit is Aquagym at Blue Palace on your spa holiday in Crete. Aquagym provides a zero impact workout and the resistance of the water ensures you do not work beyond your capacity but still provides many fitness benefits. Offered as a class or privately, Aquagym is designed to cleanse and regenerate your body, and help you regain lost muscle tone. Located in the heart of the Mediterranean, the resort utilises seawater in jet pools and hydrotherapy baths to provide you will a real sense of well-being and relaxation. Play tennis on holiday at night on a floodlit court or unwind in the sauna and steam bath; there are a whole range of activities on offer at this beautiful retreat to leave you feeling revitalised.


More information: View: Blue Palace
Talk to one of our Travel Specialists on 0203 397 8891 or contact us here to discuss tailor-making your luxury fitness holiday