5 Reasons to Hire a Personal Trainer on Holiday
12 March 2015

12 March 2015

Benefiting from the expertise of a personal trainer on a healthy holiday isn't just for fitness enthusiasts, but can also provide a nudge in the right direction for anyone looking to get into shape. From shaking up your tired workout regime to showing you the sites of your surrounding destination through a variety of activities, we round up the top 5 benefits of hiring a personal trainer on your fitness holiday.


1. You Won't Undo All your Hard Work
If you're heading away to sunny shores, chances are you've already been working hard and watching what you eat in order to get your body bikini-ready. On average, most of us put on about two pounds with every holiday we take – but even more detrimental to your fitness is the effect a lazy holiday has on your mind-set. By lying on a beach for two weeks you'll find it so much harder to get back into the swing of things when you come home. In fact, instead of feeling rested and refreshed on your return to work, you might find yourself feeling lethargic and under the weather, without the motivation to strap on your running shoes or head to the gym.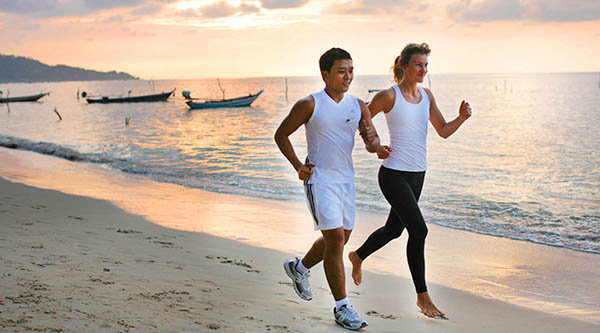 Enjoy revitalising beach running at Samahita in Thailand


2. Benefit From a Range of Exciting Activities
If you've been struggling to find the inspiration to lace up your trainers or have become bored with your workout routine, a tailor-made activity holiday with a personal trainer is a chance to spice up your fitness through a variety of different activities. Take away the "chore" connotation of exercise and try your hand at anything from triathlon training to TRX suspension training.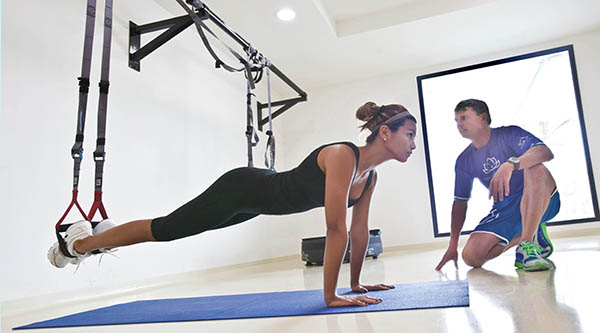 Fitness boosting TRX suspension training at Thanyapura in Thailand


3. Eat More Without Guilt
One of the many pleasures of escaping on holiday is trying exotic new foods and faraway delicacies. By maintaining your exercise regime with a personal trainer, you can eat more of what you want without the guilt; because you know you'll burn off those calories during your next activity. However, if you're really looking to shift some serious pounds, combine your personal training with healthy eating on a weight loss holiday that has it all.


Beach fitness sessions at The BodyHoliday in St Lucia


4. Get Out and See the Sites
Whether you're walking, running, cycling or rowing, your exercise regime can take you places. Free from the constraints of sitting on a tour bus, you're more likely to discover places seldom trodden by other holiday-makers, providing freedom from the norm.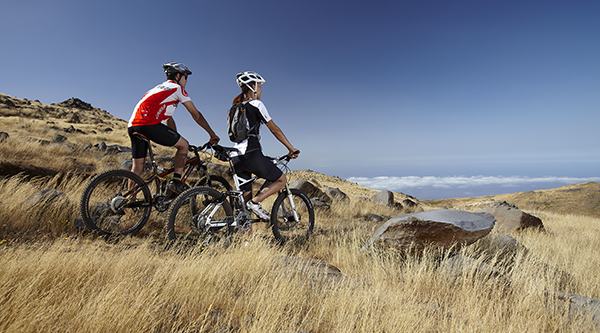 Cycle and explore at Galo Resort in Portugal


5. A Natural High
While your holiday is the perfect excuse for cocktails in the sun, consider swapping some of those afternoons riding the alcohol buzz for the natural endorphins released during exercise. Your body will thank you for it and you won't lose days of your precious holiday to debilitating hangovers.
Talk to one of our Travel Specialists on 0203 397 8891 or contact us here to discuss tailor-making your perfect fitness holiday.