5 Reasons Men Should Practice Mindfulness on a Meditation Retreat
18 July 2016

18 July 2016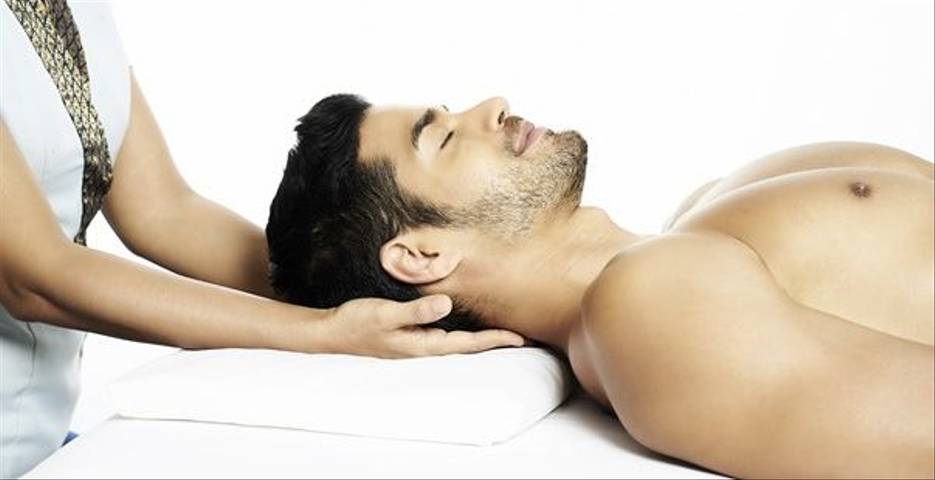 The art of mindfulness teaches your mind to let go of stress by focusing on the present and connecting with your present thoughts and emotions. Although the practice has never been deemed intrinsically male by nature, with many men battling stress on a daily basis, it is important for men to exercise mindfulness to achieve inner-balance and stability. You can learn the practice through mindfulness retreats however, there's no limit to where you can be mindful. Give up a moment of your day, even for a few minutes and you'll soon reap the benefits of mindfulness in no time. Take a look at our 5 reasons for men to practice mindfulness and learn to control your thoughts, so that they don't control you.
 
1. Become a Priority in Your Own Life
With the on-going pressures of everyday life, it can be easy to forget that everyone needs to take a moment just for themselves. Take the opportunity to pause, refocus on the present and discover ways to strengthen your emotional fitness through mindfulness. Men should practice mindfulness to regain their awareness, so as to later improve their overall quality of life.


2. Gain Perspective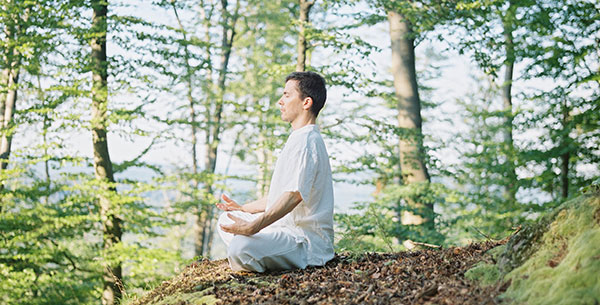 Clear your mind and find your perspective

Staying calm at any situation allows us to see things more openly and respond with more sensitivity even in the most emotional or difficult circumstances. Mindfulness reshapes our brains to be more responsive rather than reactive, enabling us to process things from a more empathetic perspective. This practice clears the mind and allows the thinker to go about scenarios with greater clarity and finer judgement.


3. Reduce Stress and Anxiety
Men innately handle stress internally - the natural response directs to either an aggressive action or to completely shut-down, which results in an unhealthy repression of their emotions. Don't feed your stress, fix it by embracing mindfulness on a stress management retreat where you will learn a variety of healthier practices to channel stress and anxiety. It is necessary for men to practice mindfulness to focus on their well-being through de-stressing and relaxation.


4. Mindful Health Benefits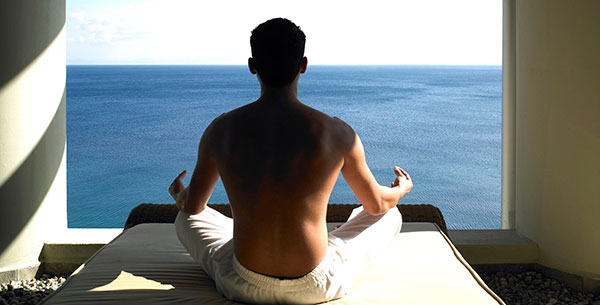 Discover the healing effects of mindfulness

The wealth of health benefits mindfulness can give cannot be overstated. Focusing on improving overall well-being, experience the health enhancing effects of mindfulness on a holistic health retreat for benefits including a strengthened immune system, with improved psychological and physiological response to pain and negative emotions. This in turn helps to alleviate chronic conditions particularly common with men, from high blood pressure to heart diseases.
 
5. Learn to Stay in Control
Control only ever happens when focusing on the "now". With mindfulness, anyone can learn to embrace the present with a clear and positive mind-set. This lifestyle of mindfulness brain-training learnt at meditation retreatsis beneficial for men as using breathing techniques to recognise when their attention is wandering will lead to greater control in their everyday lives.
Talk to one of our Travel Specialists on 0203 397 8891 or contact us here to discuss tailor-making your perfect mindful meditation holiday.