The Benefits of a Boot Camp with Naval Officer James Barnes
Published: 29 August 2020

29 August 2020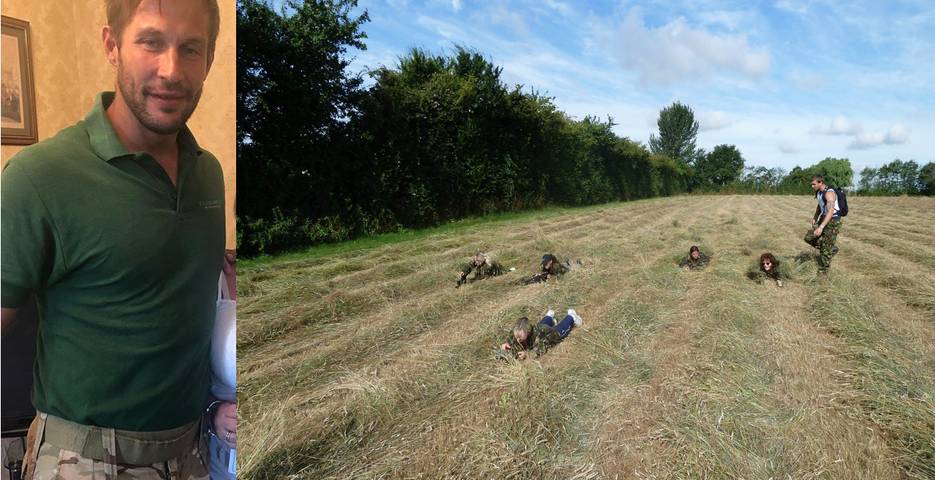 Besides professional athletes, there are none as fit as the men and women of our military. Their discipline and commitment to fitness is an inspiration to all. It makes sense then, if you are looking to get in shape, to consult the veterans of some of the most demanding physical endurance tests known to man. Sadly, not all of us are well-acquainted with the professionals, so at Health and Fitness Travel, we decided to get in contact with a member of our armed forces to understand better the benefits of a military style bootcamp holiday.  
James Barnes joined the Royal Navy when he was 17 in the communications branch. After 6 years of service with this high-priority role within the surface fleet he became a physical training instructor. With all the benefits of military fitness training under his belt, Naval Officer Barnes took his training to G.I Jane Bootcamp where civilians can get a taste of military fitness. Now with 10 years of experience at G.I Jane, he has become a master of applying the fitness training of the military to eager civilians. The following answers will hopefully shed some light on what you need to do to get into 'military shape'.
What are the best ways to get into a military state of mind?
The best way to get into a military state of mind is to start believing in yourself. Your body is capable of far more than you might think. As long as you stop listening to your doubts, you'll get into the right mindset.
Is it better to get fit with a group of people you don't know than with friends?
Training with strangers has its advantages. When you first start in the Royal Navy you don't know anyone. Before long you're all lifelong friends. Bootcamps are the same, training with strangers allows you to make new friends. Similarly, you'll all be on equal footing, you won't have to prove anything to anybody but yourself. On the other hand, training with friends can be a lot less intimidating. If you are a bit uneasy, inviting a few friends to a bootcamp can put those worries to rest.
How do you keep the habit of military discipline after leaving a bootcamp?
Structure is absolutely critical. Regularity and habit are your best friends if you want to maintain the level of discipline you fought for on your bootcamp. It is important to realise that there is always time for exercise. 
It is a good idea to set your goals. Knowing what you want to achieve and having a well thought out plan is as important as doing the exercise. It will maintain you. It will carry you forward.
What are the most important exercises for overall fitness?
It isn't everyone's cup of tea but running for your overall fitness is unbeatable. There's a reason why running is so integral to military training, it has a beneficial impact on everything physical you will do. If you can run, you can hike with a 40kg pack, you can swim in winter seas, you can do anything.
High intensity hit sessions are also very good for overall fitness. Hit sessions separate your fun runners from military personnel. Many can run a good 10km but high intensity tactical training is a military domain. As the name suggests, it will give you that physical intensity that you are after.
Are there mental benefits to a military style bootcamp?
Yes, is the short answer to this question. Any veteran will tell you about the lifelong discipline and motivation even a short amount of military training will give you. Military style bootcamps and fitness holidays give you the push you need to be inspired, to be more confident.
At G.I Jane we want clients to be pushed and to feel confident about implementing positive change into their lives. We want to give them the same military confidence for which service personnel work so hard.
What are your 3 favourite exercises or forms of exercise?

As I mentioned before, you can't beat running. Fantastic for cardio, for fat burning and for getting into the right mental state.
Burpees give you a great all body workout. They improve your strength and your cardio.
For pushing girls to their limits, the stretcher run is king. It combines team work with strength and cardio. It is difficult but gives you a real sense of accomplishment.