Making a Splash with Olympic Swimmer, Keri-Anne Payne
Published: 23 February 2018

23 February 2018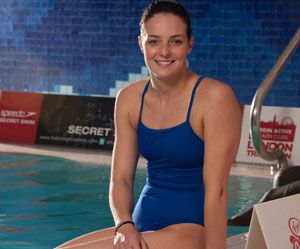 Keri-Anne Payne
Keri-anne Payne is a British swimmer, specialising in marathon open water swimming, and long-distance freestyle swimming in the pool. She is a two-time World 10 km Open Water champion, an Olympic Silver medalist and the founder of Triscape.
 


---

Making a Splash with Olympic Swimmer Keri-Anne Payne
How did you get into open water swimming?
I started when I was 8-years-old in South Africa where I grew up. My brother and sister were already swimming so it was inevitable that I would follow suit. I loved it from the very start and couldn't stop  after that.
What motivated you to host the WellFit retreat and launch the SwimFit programme at BodyHoliday?
I was asked to run beach fit sessions at BodyHoliday WellFit in 2015 and it wasn't exactly a hard sell! We'd have done it anyway; St Lucia is the perfect destination for getting fit in the sunshine. We loved everyone at the BodyHoliday and met some great people. In just one week we gave over 20 swimming lessons. From this, it was clear that there was a demand for a swimming retreat and luckily The BodyHoliday were keen to include it.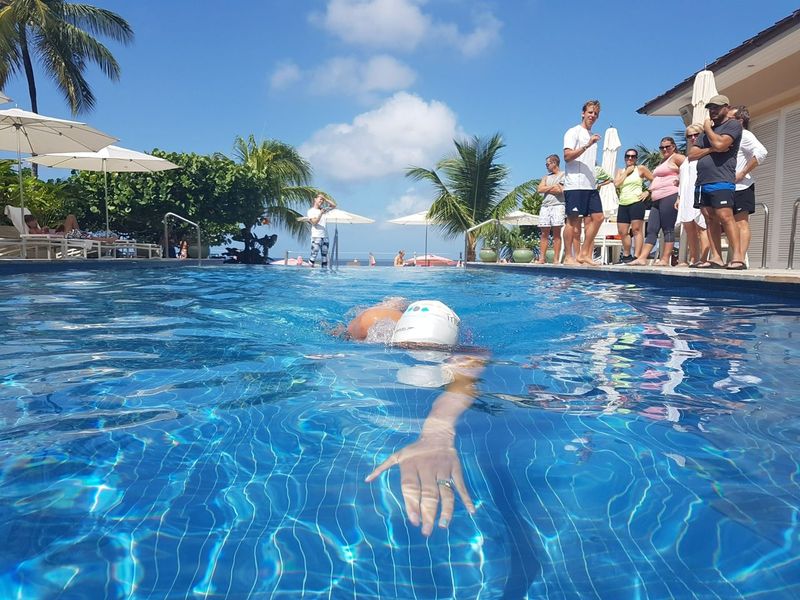 What has been your greatest achievement to date? 
Firstly, it has to be winning a silver medal at the Beijing Olympics. This was my first Olympics and I can't explain the pride and joy I felt coming home with a medal. Back then, open water swimming was a new event and I often had to explain what it was.
This, in contrast to walking out to the Olympic final 4 years later in to 30,000 people at Hyde Park. People not only knew about open-water swimming, but were genuinely interested in the event, it felt like a real revolution of the sport.
What makes BodyHoliday such a great place for a health and fitness retreat?
BodyHoliday is such a great place for both health and fitness. Sometimes people use these terms interchangeably; however, BodyHoliday provides a fantastic combination of both. You can do as much fitness as you want, and combine this with healthy nutrition. It provides an opportunity for both body and mind to get fit and healthy.
What is your favourite thing to do in St Lucia?
My most favourite thing to do in the whole world is jumping off a boat into the most beautiful water at the foot of the Pitons in St Lucia to go snorkelling. I couldn't believe the colour of the water and how clear it was the first time I did it.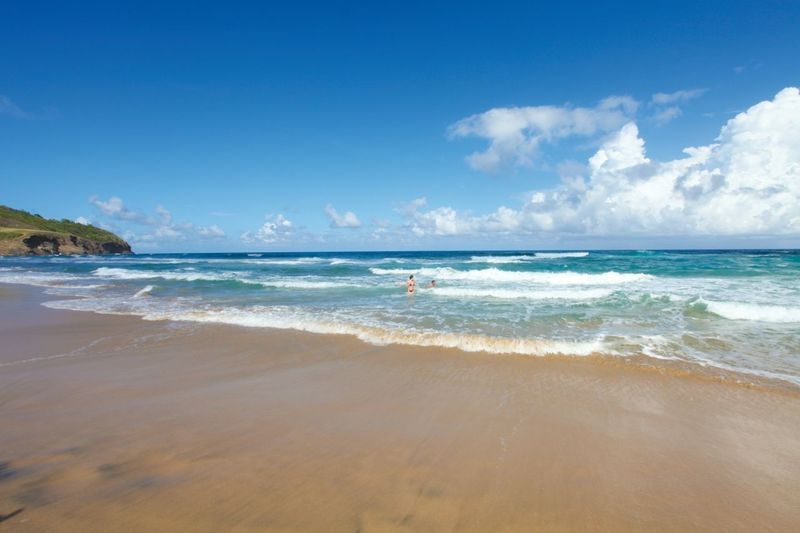 What advice would you give for people who want to get into open water swimming?
Take out as many obstacles as you can, if cold waters a problem, then go somewhere warm (like St Lucia!) I love going swimming with friends, you're more likely to be at ease with others and it will be more fun, so don't feel you have to do it alone.
What are your top pre-fitness holiday tips? 
Many people struggle to find time to keep fit, so try incorporating things into your daily routine before the holiday. For example, try walking up all the escalators and stairs during your daily commute, get off a stop earlier on the bus home, or park at the very back of the carpark if you drive. In other words, do as much walking as possible. During your lunchbreak, try to always go for a walk and get some fresh air, even if just for 5 minutes.
What has been your most challenging swim and why?
I was swimming in Perth in Western Australia last January during a training camp, which involved a 5k race as part of the training. About 1 hour into the swim, we realised we were swimming amongst thousands of toxic jellyfish. We all kept going out of pride I think! The stinging was unbearable, I still have the scars to show!

On the retreat, you host nutrition, fitness and cooking seminars, what do these involve?
During the nutrition and cooking seminars, I discuss how to incorporate good nutrition into your exercise regime and the do's and don'ts of eating around an exercise regime. During the fitness seminars, my husband, David works on personal planning. It's so important to work out what your goal is and plan to succeed.
Apart from swimming, how else do you like to keep healthy and active?
I love group classes from HIIT to Barre, anything that involves working out with other people. I have friends that live locally who don't want to join a gym but wanted to keep fit so asked if I would do park workouts with them. So, every Tuesday and Friday morning we do a 45-minute park gym session.
For more information, see BodyHoliday WellFit Retreat