Interview with Spa It Girl
Published: 13 June 2016

13 June 2016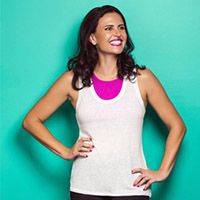 Yvette Le Blowitz

Yvette Le Blowitz is the Founder of Spa it Girl, is one of the world's top Luxury Spa Travel Reviewers, Writers, and Bloggers.She is also a judge for one of the Worlds Top Spa Industry Awards and recognised as being one of the Top Spa Influencers, Bloggers in the World. She was named and awarded also as one of Australia's Top 50 Influencers in 2017. Her Spa it Girl Blog is read all around the world and she inspires others to feel good from within and to live their own authentic dreams.
---
We caught up with Yvette Le Blowitz to find out her very own Spa & Wellness Tips along with how she keeps healthy and well, plus what's on her Spa & Wellness Destination check list.
Tell us, how did it all begin?
Working in a fast paced environment like any job had its stresses so I had to find away to de-stress and get away from it all. One day I decided to book myself into a luxury day spa as I had read how great it was for busy corporate people. From the moment I walked through the door it was like I found a place on earth that instantly made me feel good and it was like nothing else existed
It made me feel so relaxed and so well inside and totally re-connected that when I left the spa I felt like a totally new person and on top of the world, so relaxed beyond words. From that moment onwards I knew that for the rest of my life that is all I wanted to do visit luxury day spas and review them and write about them and share that with the world in hope that it would inspire others to give it a go so they too could feel good from within.
I started my very first blog as a little random act of kindness and I knew if I wrote from my heart and soul, with the purpose of serving others and giving more than I got, that the universe would always have my back and when the timing was right pay me tend fold.
I never focused on being in the Spa Industry for the money or to make money, I focused on writing, writing, blogging, visiting spas for the love of it. I watched when the GFC hit so many spa editors, Writers stop doing what they were doing as there was no money in the Spa Industry but I still carried on my love and in the process supported the spa industry by writing about beautiful spa destinations, spas and resorts plus I created a Spa it Girl way of life that so many others globally now enjoy.
I am now recognised as one of the The World's leading on-line spa influencers and spa bloggers and the IT GIRL of the spa industry. This of course didn't happen overnight but every day I wake up I dedicate to working and living my dreams and helping others to feel good within.
What do you think are the key ingredients for a happy, healthy life?
Taking Care of yourself inside and out through things like: - Nourishing yourself with healthy unprocessed foods
- Exercising and moving in a way that makes you feel good from within.
- Meditation – I make time for this every single day and it truly does make a world of difference on the way you feel from within.
- Yoga – as it works on all levels, body, mind and spirit.
- Getting enough rest and sleep.
- Self Love – yes through a beautiful massage or spa treatment.
- Doings that makes you happy and that you truly love.
- Being kind to others and yourself.
- Smiling – it will always make you feel good and others around you too.
Being one of the most recognised wellness bloggers in the industry, can you share to us what makes a great influencer?
I think creating from your own heart and soul. When you create from your own heart and soul and no one else's, this truly shows. If you are going to be online and want to influence, it has to come from your own creative soul, you have to be sharing your own journey, thoughts, stories, ideas, and who you truly are as you are. You can't be like anyone else other than yourself.
I also only share what I truly love, brands or products, or people that I believe in, I turn down a lot of opportunities because it either doesn't fit with my own personal beliefs or the messages I want to share with my readers. I also made sure from the moment I started online that no one could buy my review, or tell me what to say or do and to this day I still have full creative freedom. I never wanted Spa it Girl to become another online magazine or be all about making money from the readers through selling them non stop advertising or having flashing ads pop up in their face. I wanted Spa it girl to be about sharing what I loved with others and things that made me feel good so they could feel good too and as a result.
What does a typical day look like for you?
It varies from day to day and there is never one same day. However today looked a little bit like this:
- Doing my Skincare Routine (always)
- A Morning Meditation and setting my intentions for the day.
- Catch up with my New York City contributor Erica Joy Dunn so we could go over this week's Spa it Girl NYC Spa Reviews & US content and then grabbing a morning coffee from my local coffee shop.
- A morning meeting to go over brand new Spa it Girl content and thing!
- Working behind the scenes on the launch of my very first self published book called: It Starts with Me – which also has a 21 Day to Day Guide so you can become your Happiest, Healthiest, Self.
- Creating Exclusive Only Content for Spa it Girl Blog readers via my brand new site at www.patreon.com/Spaitgirl which is going to give the Spa it Girl readers more behind the scenes private one on one access with me so they can become their Healthiest, Happiest, Self and so We can Live their Dreams.
- Catching up actually with my readers who send all sorts of personal Q&As. I still like to do my best even though I now have thousands of followers to acknowledge as many of my readers as I possibly can.
- Writing, writing and more writing.
- Reviewing products.
- Rolling out my yoga mat and practicing yoga.
- A healthy lunch.
- Drinking lots of water.
- More work & some.
- Working on content with my other Spa it Girl contributors as my team is now growing and expanding ever since Spa it Girl was Awarded and named as one of Australia's Top 50 Influencers in 2017.
- Doing Media Q&As and I think that's only a handful of things :)
What is that one habit you do that you'd like to share to everyone who wishes to pick-up a healthier lifestyle?
Definitely meditation. When I started meditating regularly it truly transformed my life and the way I felt inside. I credit it also to being able to live my dreams and more, I totally recommend it.
Even today if all you do is simply close your eyes, and focus on your breath and take a big deep breath in through your nose and out through your mouth you have in that very moment become spiritually aware and present.

You've been to a lot of spa and wellness holidays around the world. Can you tell us your favourite destination?
Yes without a doubt the Maldives. It had always been my ultimate Spa it Girl dream destination it has crystal clear water and villas over it. Swimming in Crystal Clear Waters in the Maldives is truly magical, I couldn't wipe the smile off my face and being at the Maldives made me feel so good inside I now can't wait to go back! It's seriously that good. If this has always been on your Bucket List – Just do it! It's totally worth living your own dreams.
Maldives, Spa It Girl's favorite
Speaking of holidays, say you're heading out on a retreat, what are the things you'd never leave home without? What's in your bag?
My iPhone of course, however I switch it off when I am there and do a mini detox but in between flights; I must confess I am on it catching up on Spa it Girl things! My lipstick I have to have a bit of colour always on my lips! A really good feel good book to read on the plane, and a bottle of water.
What's your advice to people who are thinking about going on a wellness retreat?
Go by yourself and no one else. Going on a wellness retreat is really an inward journey… it's all about connecting with your true self and disconnecting from the rest of the world and your routine world. In order to be fully present you need to be able to focus on yourself and when you are by yourself you can do this, however, if you take a friend or a loved one it can become all about them that you miss on nurturing your own self and once again your focusing on everyone else's needs above and beyond your own.
What's on your checklist when looking for a good spa or wellness destination?
Dedicate it to what you want from your wellness retreat, do you want to learn more about yoga? Lose weight? Detox? Pick and choose what wellness activities you want to do. Do you just want to relax by the pool and have a spa treatment or two? Once you know what you truly want and that knowing comes from within you then can't go wrong and you can start to think and look at places that offer what you want and what your heart and soul needs also.
When you fly into a country you have never been to before as long as you have the comfort of knowing you are going to be met and picked up from the airport everything will be fine so just relax and enjoy the ride.
Contact someone like Health & Fitness Travel who actually book wellness retreats for a Living! They can help you, give you advice, and also they are always getting feedback from their own clients or quite often even been to the retreat personally themselves so you will be in much better hands.
How do you stay healthy whilst traveling? Any on the road health secrets you can share?
Yes on the Planes I always walk around and I stretch. Whenever I arrive in my hotel room – depending on the Time Zone of course – I always try to practice Yoga or go for a walk. Plus I always meditate hail, rain or shine. I drink lots of water whilst flying and throughout my travels.
And I do my best to set my watch and everything in the new time zone and just go for it!
How can we stay connected?
Spa it Girl www.spaitgirl.com
Instagram: @Spaitgirl
FaceBook: Spa it Girl